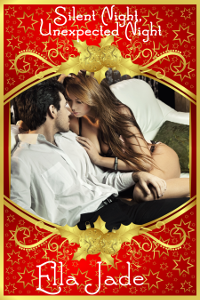 Title:
Silent Night, Unexpected Night
Genre:
Standalone
Release Date:
November 1, 2012
Buy the Book:
Amazon
Ever since his divorce several years ago, Dr. Tanner Rhodes has spent Christmas Eve alone. He has a tradition; he sits by the fire, sips his brandy, and falls asleep by the lights of the tree. When his son Aiden's beautiful friend, Sofia, shows up unexpectedly at his door bearing gifts, everything changes. When had Sofia become a woman?
Warning - Adult language and some explicit sexual content.
This is a short, steamy holiday story.