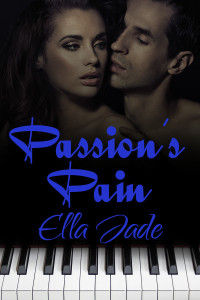 Title:
Passion's Pain
Genre:
Erotic Contemporary Romance
,
Standalone
Release Date:
September 5, 2012
Buy the Book:
Amazon
One woman…two men. Who will she choose? The father or the son?

Lilli Daniels has been down on her luck for quite some time. She's been homeless, hungry and alone for far too long. When an intriguing, older stranger enters the strip club where she's waitressing her life takes on a new direction.

Successful attorney Jackson Avis maintains complete control of every aspect in his life. When he sets his sight on the beautiful, young Lilli he's captivated and has to have her. He tempts her with a life of privilege and security. He introduces her to a world she never knew existed. Complications arise when Jackson's son Cameron expresses an interest in his father's girlfriend.

Lilli fights the attraction, but Cameron wants to give into his heart's desire. He's the complete opposite of his controlling, manipulative father and will stop at nothing to protect the woman he's falling in love with. Even if it means suffering the wrath of his father.

Sometimes life leads you down one path only to bring you to your true destiny. Can Lilli come to terms and figure out exactly who her heart belongs to?
***Contains adult content.
***If you're looking for a different kind of romance, one that steps outside the box and breaks away from formula, this might be the one for you.
***This book was previously published. It has since been updated and given a new cover.