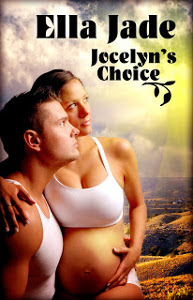 Title:
Jocelyn's Choice
Genre:
New Adult
,
Standalone
Release Date:
June 6, 2011
Buy the Book:
Amazon
Jocelyn Andrews, a shy, awkward, high school senior, has never even been on a date until she meets Alex Jordon, the older, more experienced brother of her best friend Evan. Jocelyn falls hard for the charming player and wants to explore all of the "firsts" that go along with young love. Alex has no problem showing her what she's been missing.

Alex is captivated by young, innocent Jocelyn and to his own surprise, only has eyes for her. One night of careless passion leads to a life-altering dilemma. Alex must head back to Yale to finish an internship, having no idea what he's left behind. Jocelyn must decide what to do on her own, forcing her to grow up much faster than she anticipated.

Reality sets in, decisions are made and Jocelyn has to live with her choices. Alex returns home to more than he ever bargained for. Young love has never been more complicated as they deal with a teen pregnancy, social barriers, and concerned family members. Life sometimes throws a curve ball, but the unexpected isn't always bad.
***This book contains sexual content. Not intended for readers under 18.
***This book was previously published under another publisher. The title, cover and story are the same.