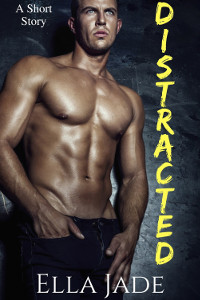 Title:
Distracted
Genre:
Standalone
Release Date:
August 4, 2017
Buy the Book:
Amazon
Nightclub owner Avery Giles just signed his ticket to freedom... divorce papers. Successfully ending a tumultuous three year marriage, he can move forward with his life. Swearing off women for a while sounds like a good idea until a beauty from his past walks through his club doors and changes everything.
Faith Mitchell is determined to celebrate her recent college graduation with a night in the city. Club hopping, drinking and looking for excitement are on the agenda. She's spent the last four years studying, working, and focusing on the future but never doing anything adventurous, daring or memorable.
When Faith reconnects with Avery, she realizes she's still attracted to her teenage crush. Will tonight be the night she finally lowers her inhibitions? Is Faith the distraction Avery needs?
***Contains Mature Content
***Not intended for readers under 18
Distracted was originally included in the We Love Kink Anthology but has since been released as a 10k short story.